Event Giveaways and Swags for Your Next Celebration
Make celebrations unforgettable with Viviamo Concepts' unique giveaways and swags. Perfect for any event, reinforcing your brand image.
REACH OUT TO US
The Importance of Carefully Thought-Out Event Giveaways
Event giveaways: more than tokens of appreciation. They boost your brand's image and create memorable experiences for attendees.
Here are Some Key Reasons Why Well-planned Event Giveaways are Essential:
Enhancing Brand Awareness
Giveaways that align with your brand can effectively increase overall awareness.
Creating a Lasting Impression
High-quality event giveaways can foster lasting impressions and brand loyalty.
Encouraging Social Media Engagement
Appealing giveaways can boost social media sharing, thus expanding your brand reach.
Product Range
At Viviamo Concepts, we pride ourselves on offering a diverse range of high-quality, customizable event giveaways that cater to various needs and preferences. Our product selection includes: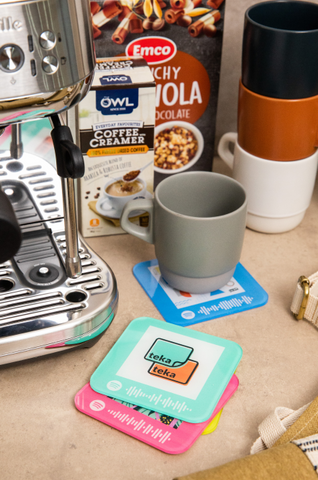 Prepare Your Event Giveaways with Us
Explore our extensive product range and let Viviamo Concepts help you find the perfect giveaways for your next event. With our commitment to quality and customization, you can trust us to provide memorable and impactful event swags that will leave a lasting impression on your guests.

If you still need a unique idea for a corporate gift; you can get more information from Viviamo Concepts. We have promotional items for any event or occasion to make your clients feel you care about them. Also, we have a lot of ways to make gifts unique so that all gifts will be unique. Send us an e-mail at em@viviamoinc.com or set up a short discovery call to find out what we can do for you!